BRAD STIRE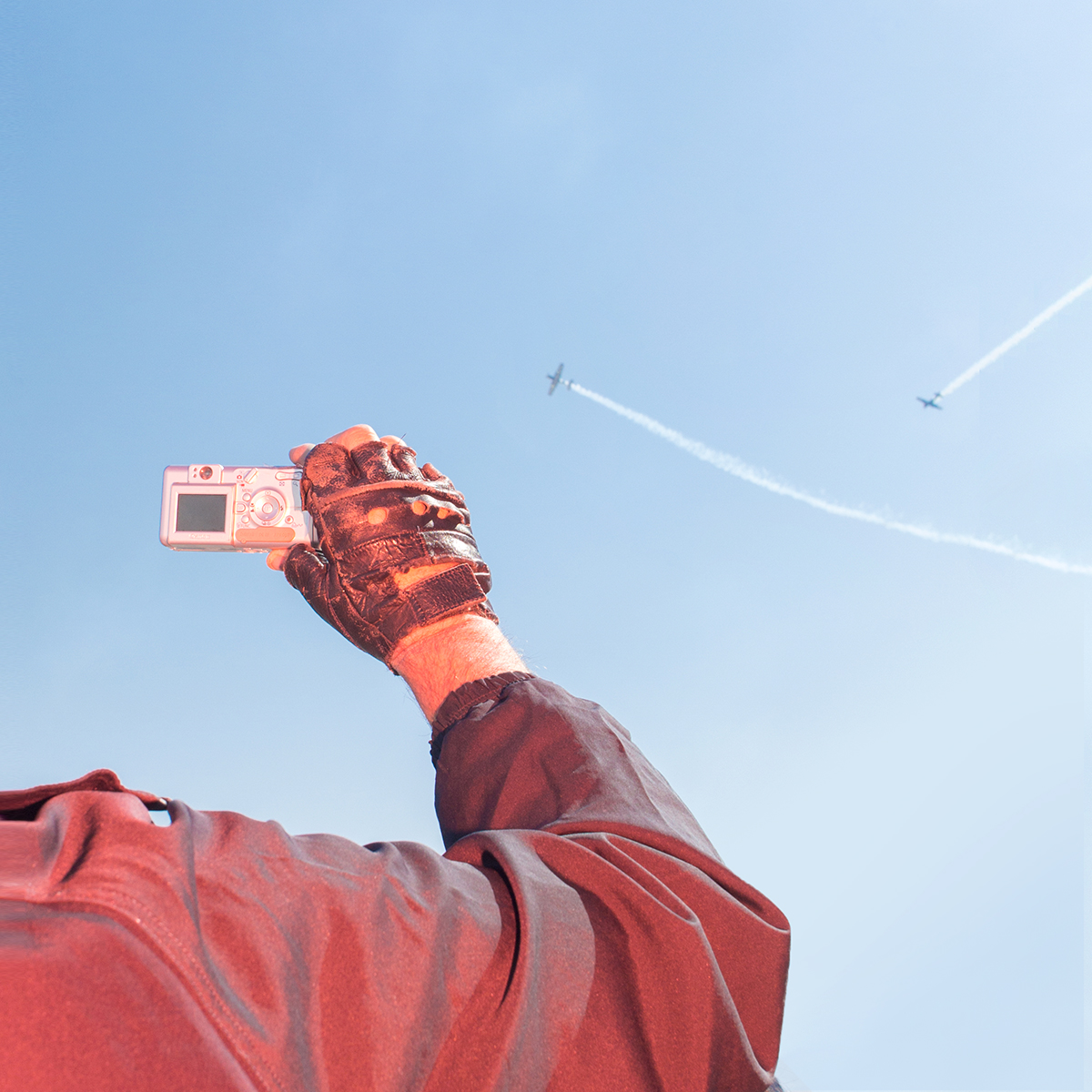 Brad Stire is a self-taught photographer from New Orleans currenty based in L.A. As a devout aviation spectator as a kid, Stire traveled frequently for the Blue Angels; the flight demonstration squadron of the U.S. Navy which was formed in 1946. The aerial team performs in at least 60 shows in 30 states across the U.S.
Part synthetic surrealism, part truth; Stire's project "Sky King" is a visual portrayal of not only the cinematic view of jets, clouds and chemtrails but also a compassionate outlook of the spectators and tourists who make up these events.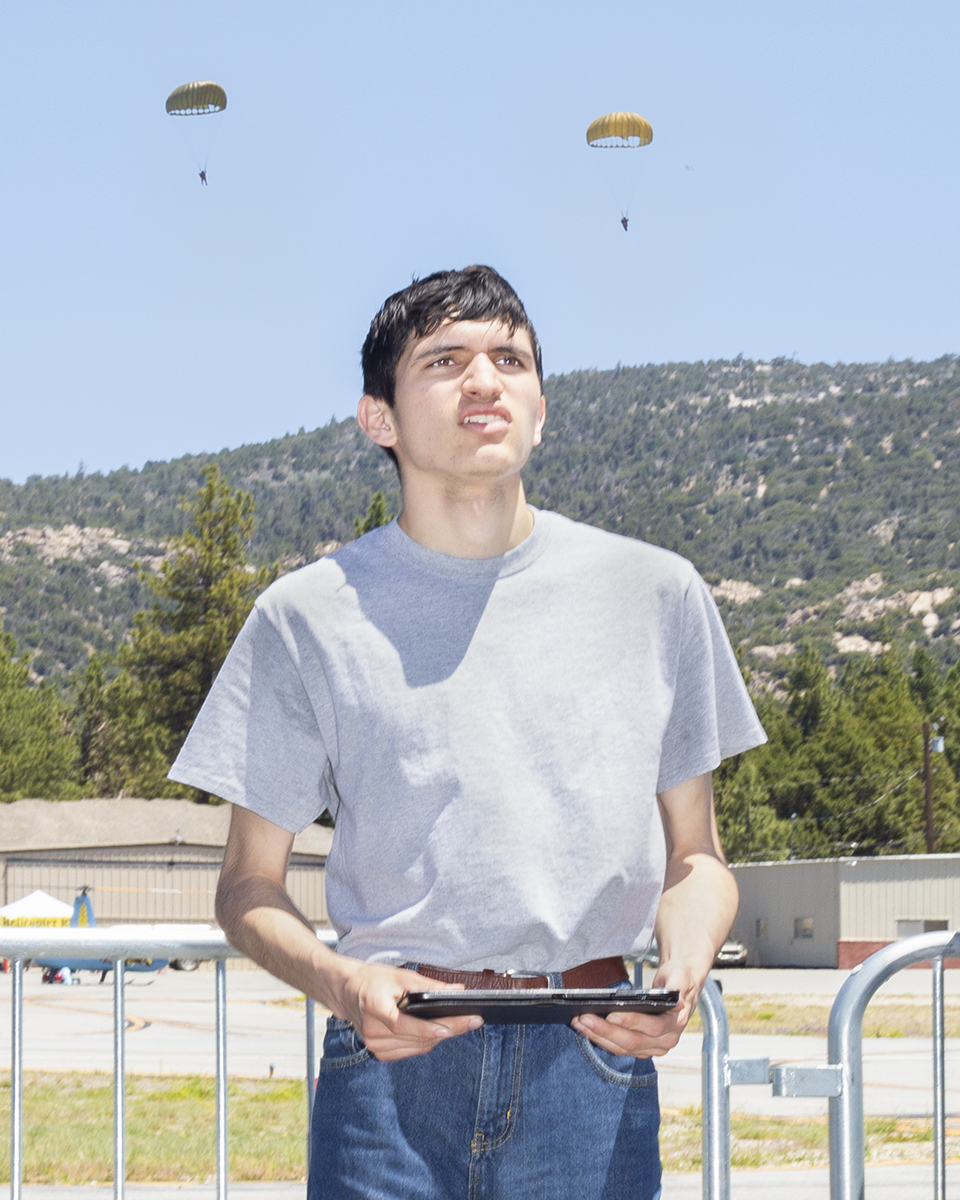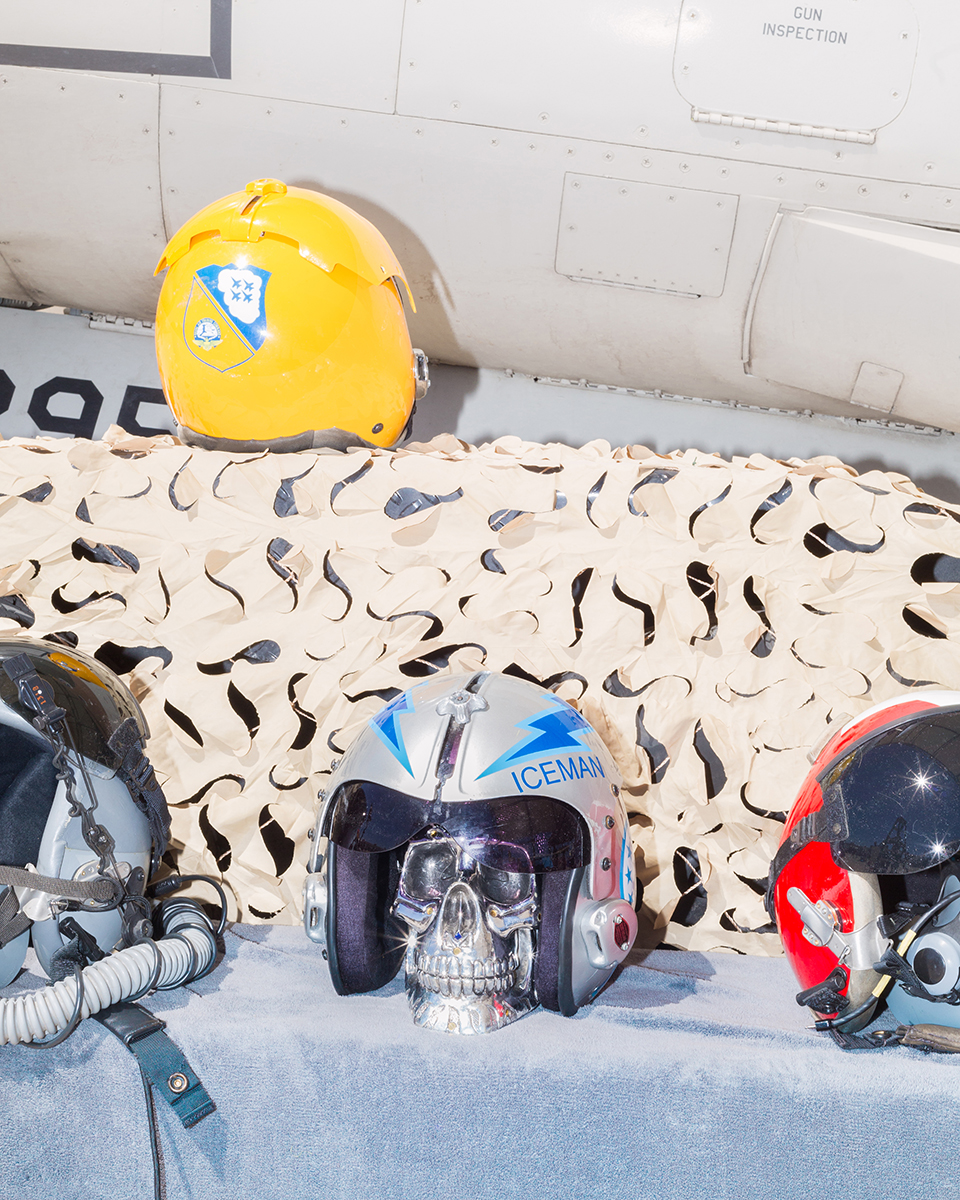 When did you start attending the Blue Angels events (and where are they located)?
Growing up on the Gulf Coast, Pensacola Beach, Florida was a frequent vacation spot for my family. The Blue Angels are stationed at the Navy base there and they perform at the beach every summer, so we would catch the show almost every year.

What inspired you to photograph these events?
In 2016, I heard about an air show in Apple Valley, CA - I went to take photos and the energy was so compelling and dear to me that I kept going back.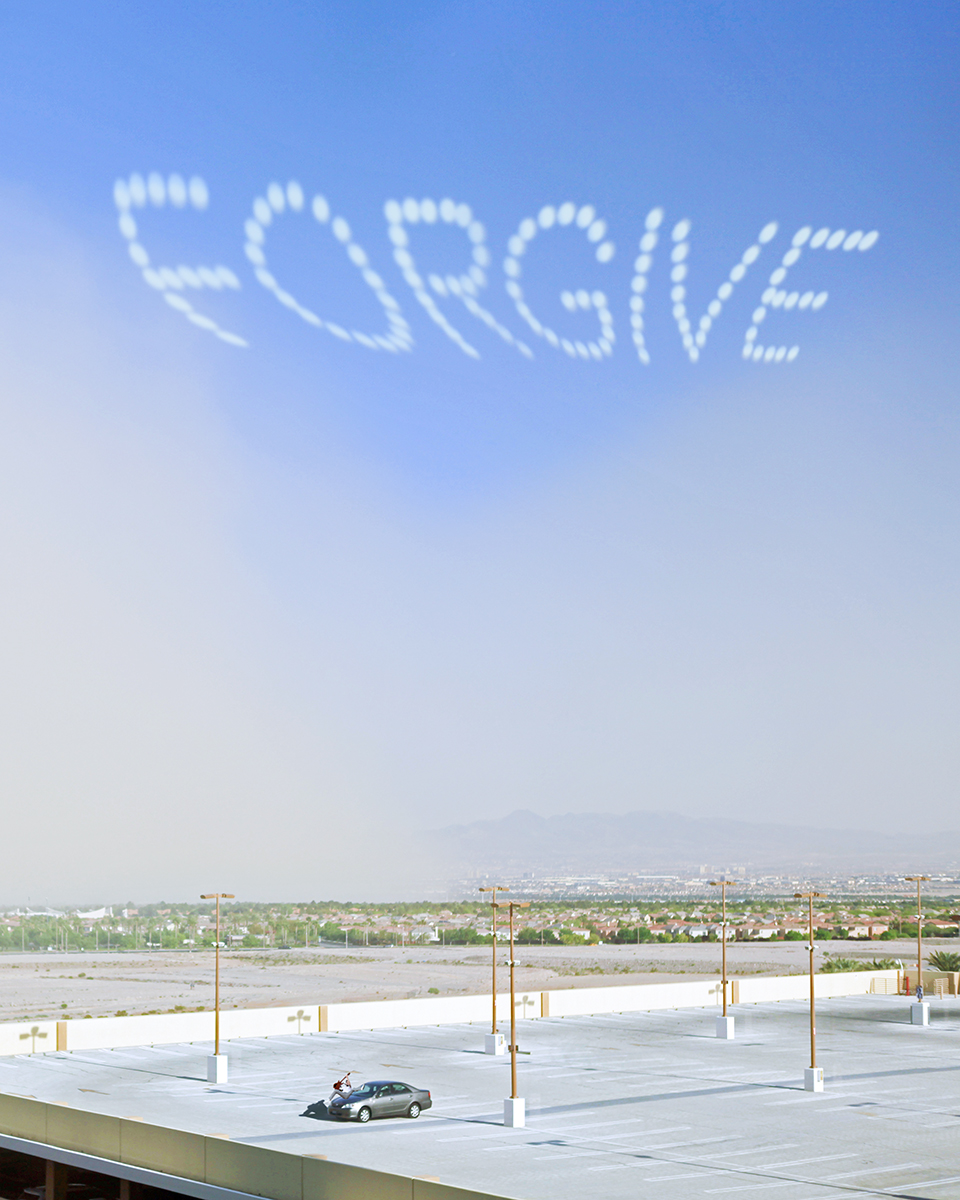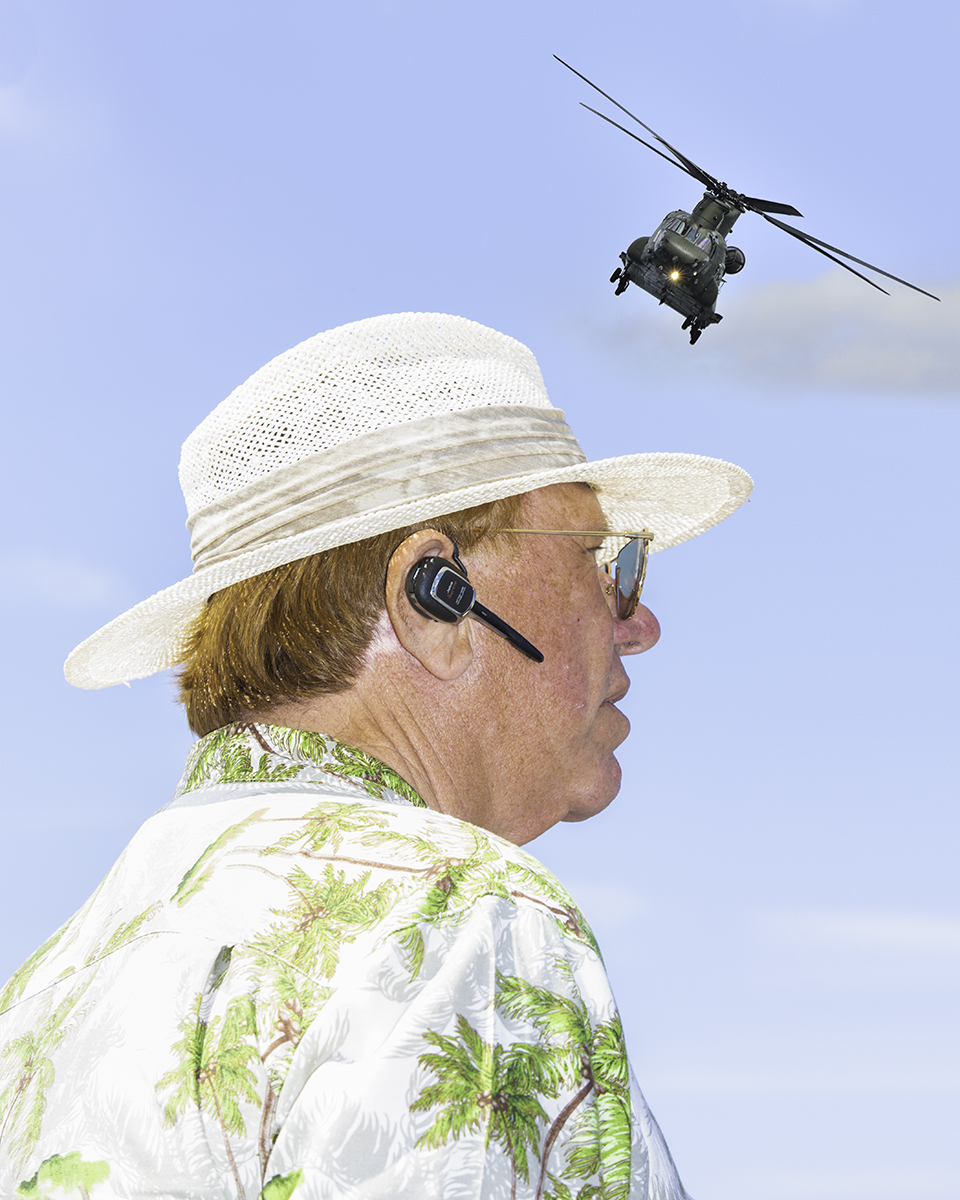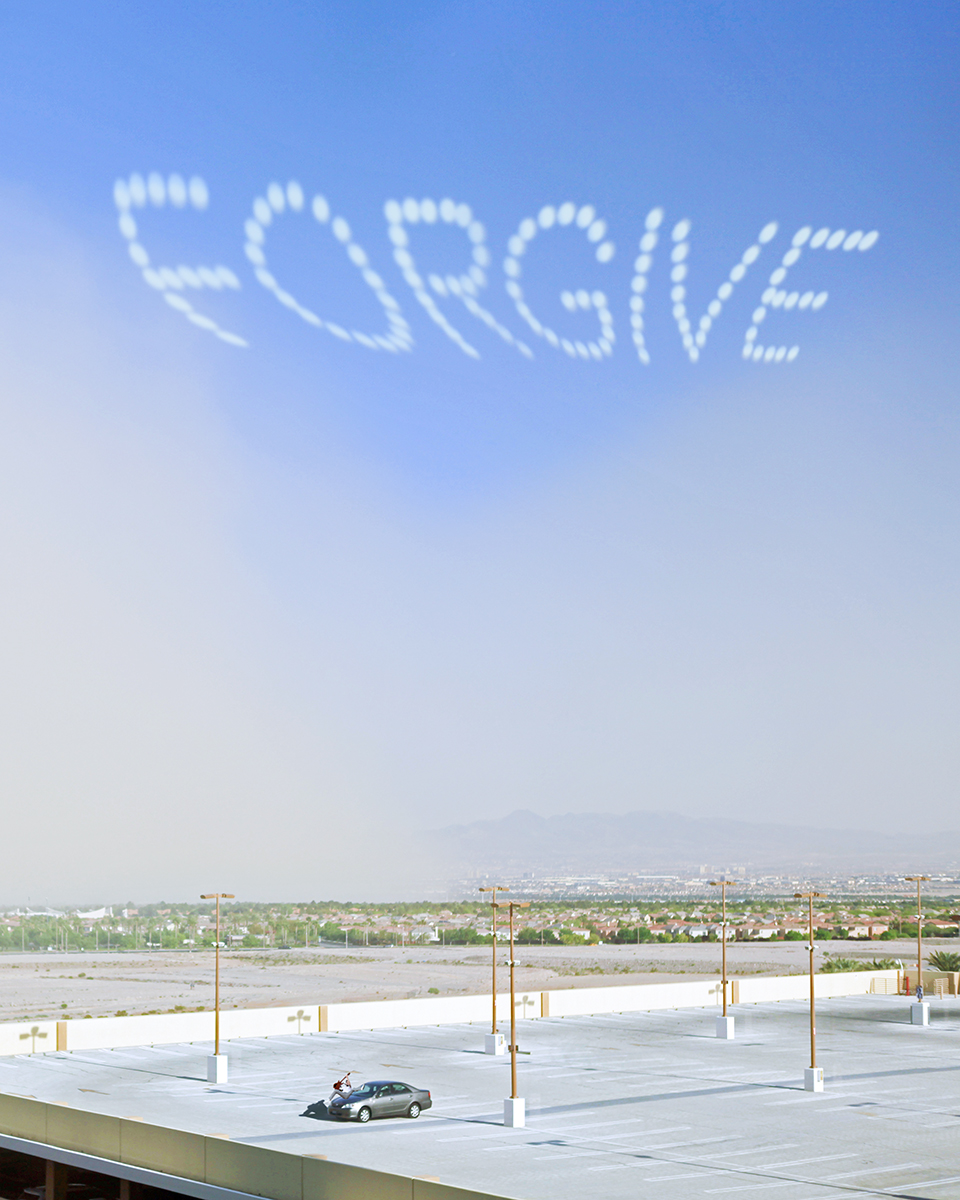 The project seems to begin documentary style and then has transitioned into a more conceptual approach (ie: "Forgive"etc). What inspired this segue into controlling the narrative? Does this change how you want viewers to comprehend the project?
Working like a street or documentary photographer wasn't always feeling right and I've always liked working in a few mediums at once. I often have the impulse to make things but can't always make it to an air show - so, I will composite graphics, images from the internet and photographs from my personal archive. I kind of like the whole project to be viewed as a linear arrangement, like a photobook
Much of your previous work seems to be centered around sculptures and installations that radiate ubiquitous biblical-american nostalgia (stacks of VHS, David and Goliath merch, leaf blowers, etc). How have these mediums (sculpture/installations) effected or influenced your photography?
These are symbols that are special to me and they often find their way into my life, like the Blue Angels shows.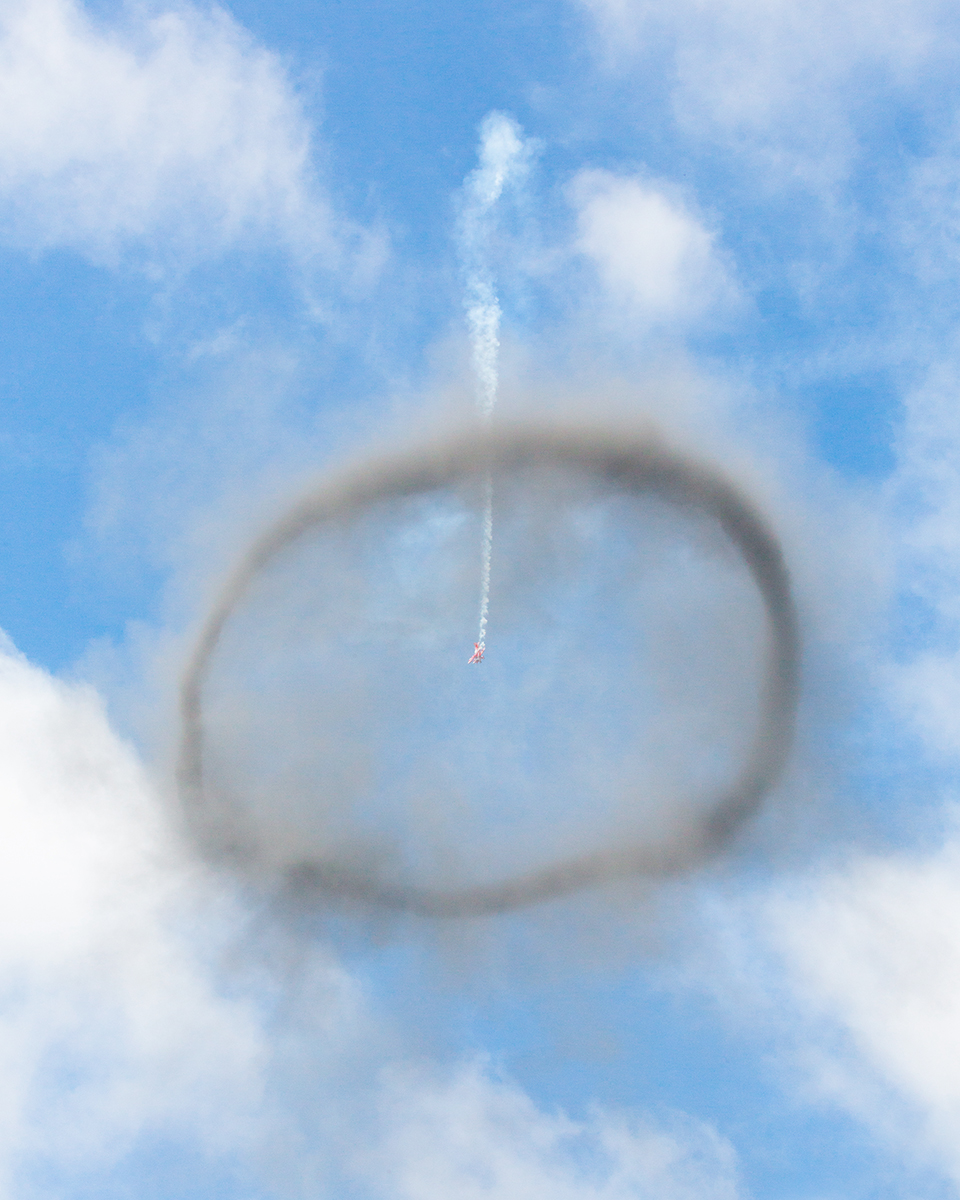 What was the most challenging part about photographing the Blue Angels?
Gear limitations - getting a clear, hi-resolution photo of the aircraft requires a seriously big lens, ideally 400mm!!
What's the best way to wind down after a day of shooting a Blue Angels event?
I'm usually pretty eager to review the photos, so that's often the first order of business
For more of Brad Stire's work click here